Positions Vacant
Gowrie SA is a progressive organisation that builds on our history and expertise to lead learning and inclusion with children, families and communities. Established in 1940 and formally known as the Lady Gowrie Child Centre Inc. (Adelaide), it was built at the time of the Second World War with a brief to address the issues of poverty, education and poor health outcomes for local, early years aged children.
Today Gowrie SA, a not-for-profit organisation, continues to lead the development of innovative and responsive services for children and families. Our practices are informed by theory and research, focusing on community, social justice, and reconciliation with First Nations peoples. We are committed to our Reconciliation Action Plan (RAP).
Gowrie SA has Australian Government funding to operate the state-wide Inclusion Agency in South Australia as part of the Inclusion Support Programme (ISP).
We offer fully funded leadership and professional learning opportunities to support staff in building their knowledge and understanding, which assists professional growth and career development. Gowrie SA strives to be a place where people thrive professionally. We are dedicated to the principles of equal opportunity and diversity. We are committed to supporting our employees to succeed in their employment.
Testimonial – 'Gowrie SA and the Inclusion Agency is a supportive environment and has an encouraging collegial culture' (Inclusion Professional, 2020)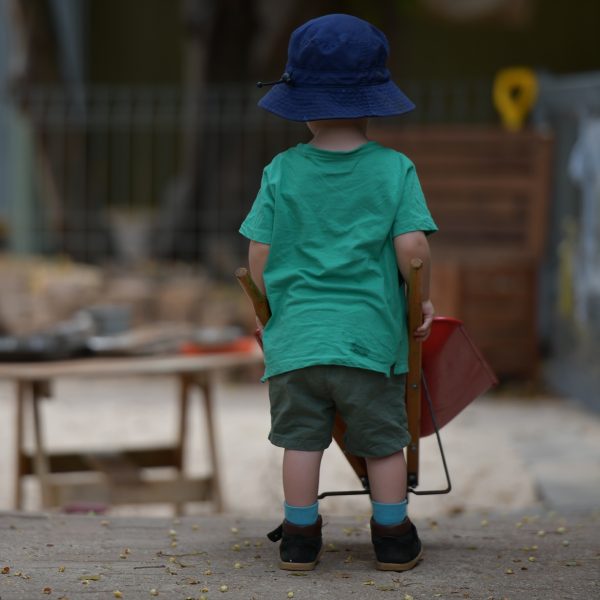 Specialist Equipment Coordinator
Gowrie SA has Australian Government funding to operate the state-wide Inclusion Agency in South Australia as part of the Inclusion Support Programme (ISP). The Specialist Equipment Coordinator will work with early education and care services to provide specialist equipment to assist inclusive practices for all children in their services.
The Specialist Equipment Coordinator is responsible for the coordination of the Specialist Equipment Library (SEL). This role works closely with the Inclusion Professionals, Placement Officer, Inclusion Support (Phone Support), leadership team equipment suppliers, couriers, and allied health to ensure Early Childhood Education and Care (ECEC) services the receive the required specialist equipment as soon as possible.
This position will be based at our Thebarton site until the 30th June 2023 (with the possibility of a new contract until the end of June 2025). This role is being offered as either a full time or part time position (25 hours a week), potentially suiting someone who would like to work 5 days a week (5 hours a day).
As our Specialist Equipment Coordinator will:
Maintain regular communication with all eligible services, allied health professionals, couriers, suppliers of equipment, and technicians repairing and checking the equipment
Ensure loan agreements are completed and conditions of these agreements are adhered to
Arrange transport for the delivery and return of equipment
Catalogue new equipment to add Gowrie SA's asset register
Maintain the electronic asset register to record specialist equipment loans, reports, etc.
Purchase specialist equipment as required
Maintain appropriate records of service contacts within the Customer Relationship Management (CRM)
Assist and promote to services the Inclusion Support Program's Specialist Equipment Library, loan agreements and eligibility, along with allied health involvements
Use CRM and the asset register to collect and analyse data when requested by the leadership team
There will be additional administrative tasks add to the role if you would prefer to work full time.
To be successful in this role you will have:
Previous experience coordinating equipment in an administrative capacity
Experience in electronic database management and of cataloguing systems
Effective written and verbal communication skills
Understanding of, or preparedness to learn about the role of specialist equipment in inclusion of children with additional rights
Strong analytical and facilitation skills to maximise opportunities to support inclusion
Ideally, you will have qualifications or experience working in a related sector (e.g. NDIS, allied health, disability, specialist childcare environments, school service officers, aged care, etc.), but this is not essential criteria for the role.
You will also need to have:
A current full drivers' license; and
A current 'cleared' DHS Working with Children Check
Gowrie SA warmly encourages Aboriginal and Torres Strait Islander people to apply. We also encourage culturally diverse applicants and those from diverse backgrounds.
To make a positive step forward in your career in 2023, please email a covering letter addressing the J&P, resume and 2 current professional referees, to the HR Advisor at recruit@gowriesa.org.au. We strongly encourage you to use your cover letter to support your application for the role. A job and person specification (J&P) can be found by clicking here. Applications close on the 3rd February 2023.
Gowrie SA requires all employees to be at least double vaccinated against COVID-19.