An Educators Cooking Course - for OSHC
Gowrie SA and Scoffed Cooking School are proud to launch an 'Educator's Cooking Course'. The course has been designed to provide knowledge and skills so can run your own cooking classes efficiently, cost effectively and without stress.
There are 8 modules in total, (2 modules per term) with each module featuring two recipes and a technical component. The first two recipes in the Foundation Module are very simple so don't feel daunted if you haven't dealt with food before. And don't worry if you can't make it to the first Foundation Module, there will be plenty of them running throughout the year. As you grow in confidence the recipes will become more challenging but under the expert guidance and tutelage of Chef Jenette Goh you will handle them with ease.
Each module lasts approximately 3 hours (the Foundation Module is 4 hours) and we've scheduled these modules to fit in with your 'down time' from OSHC, between 10:00am – 2.00pm. The recipes are sourced from around the world and each Term we feature recipes from a different country (one sweet, one savoury) so you'll not only teach your children how to cook different recipes from scratch, you'll introduce them to cultural diversity as well.
This Educator's Cooking Course is packed with information. After each module you will walk away with a recipe leaflet that instructs you on the equipment and ingredients needed and teaches you the methods required to make each dish; a running sheet that will help you run to time; Quantities Tables to help you order food/ingredients from suppliers; Nutritional Tables to help you the meet the National Quality Standards; and you'll receive 'Fun Facts' sheets that relate to each recipe. When you book the entire set of Modules you'll also receive a 48 page handbook which is your 'Go To' reference on how to run a cooking class. This handbook features information from Gowrie SA relating to learning outcomes and is a great reference for adhering to the NQS guidelines.
To view the full calendar of modules and to book visit the SCOFFED website.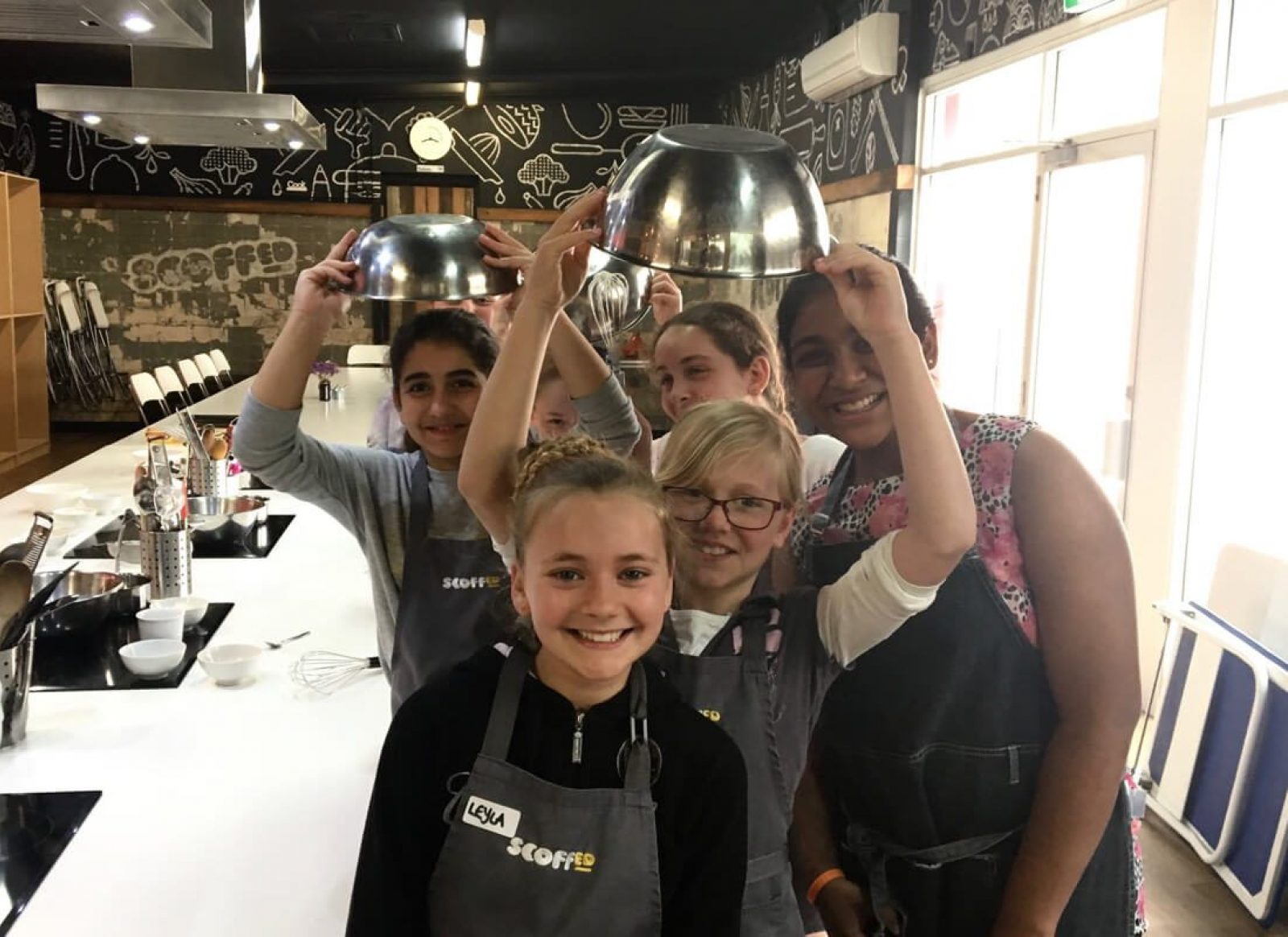 Register Now ($125)