Positions Vacant
Gowrie SA is a community-based organisation leading the development of innovative and responsive services for children and families. We offer unique, relationship based programs which allow time for the development of rich connections and learning experiences. We focus on community, social justice, and the capacities of each child and adult to inform our programs.
Gowrie SA offers professional learning opportunities, both internally and externally, to support our staff in building their knowledge and understanding, which assists professional growth and career development.
We are committed to our Reconciliation Action Plan (RAP). We are dedicated to the principles of equal opportunity and diversity; with all employment decisions being based on an applicant's ability to undertake their desired role. Considerations are made to support our employees to succeed.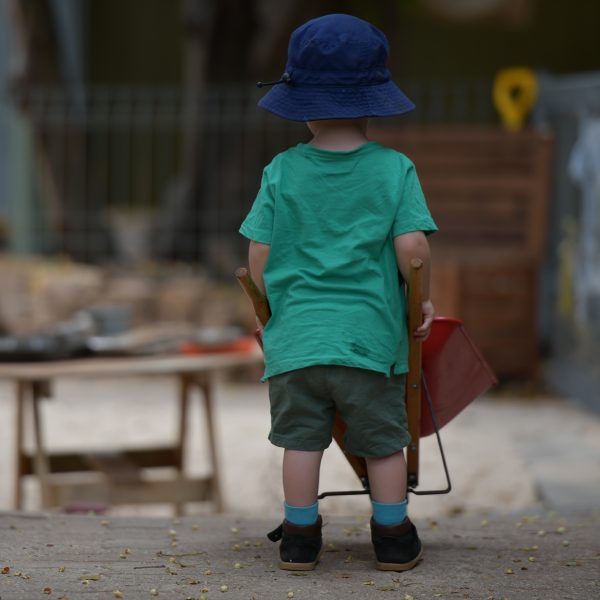 Inclusion Professional

Gowrie SA has Australian Government funding to operate the state-wide Inclusion Agency in South Australia as part of the Inclusion Support Programme (ISP). Given the nature of the role, the Gowrie SA Inclusion Agency has a rolling recruitment process for committed new colleagues, working full time, based at our Thebarton site. Inclusion Professionals work with early education and care services (LDC, FDC, OSHC) to provide advice and assistance to build service capacity for the inclusion of children.

Job Tasks and Responsibilities
As a member of the Gowrie SA Inclusion Agency team you will work directly with services, stakeholders and other Inclusion Professionals to deliver inclusion support which is flexible and responsive to the needs of eligible services and educators across South Australia.
Requirements/Selection Criteria
Qualifications (Essential):
Diploma of Children's Services or equivalent as a minimum; or
Qualifications in Early Childhood Teaching, or a related discipline in Allied Health or Disability also considered
Experience (Desirable):
Experience in a context working with and promoting the inclusion of children
Experience working with or in the early learning sector and participating in reflective dialogue that examines the impact of early childhood practice
Knowledge
Knowledge of current inclusion principles and practices
Knowledge of the National Quality Framework, National Quality Standard and the Learning Frameworks (EYLF & MTOP)
Knowledge of Workplace Health and Safety principles and practices
Knowledge of Discrimination Laws
Maintain a high level of understanding and knowledge of current evidence based education and care practices, including current and emerging practices
Consistently demonstrate knowledge, understanding and practice of adult learning principles
Computer literacy, including knowledge of Microsoft Office and online systems such as Portals, Customer Relationship Management software and video conferencing
The Inclusion Professional will be expected to spend time travelling within the metropolitan area and some rural services, working directly with services and facilitating staff meetings using principles of adult and group learning.

Gowrie SA has a Reconciliation Action Plan and is active in their endorsement of this.
The Inclusion Professional will have access to a laptop computer and a mobile phone will be provided for work purposes.
A current full driver license will be required
A current DHS Working with Children Check will be required
The job & person specification will need to be addressed in your application and can be obtained by clicking here.
Aboriginal and Torres Strait Islanders and those with a language background other than English are encouraged to apply.
Applications which do not meet minimum criteria will not be considered. Only successful applicants will be contacted to arrange an interview.
Applications are to be emailed including addressing the job and person specification and 2 current work-related referees, to the HR Officer at recruit@gowriesa.org.au.