Integrated Programs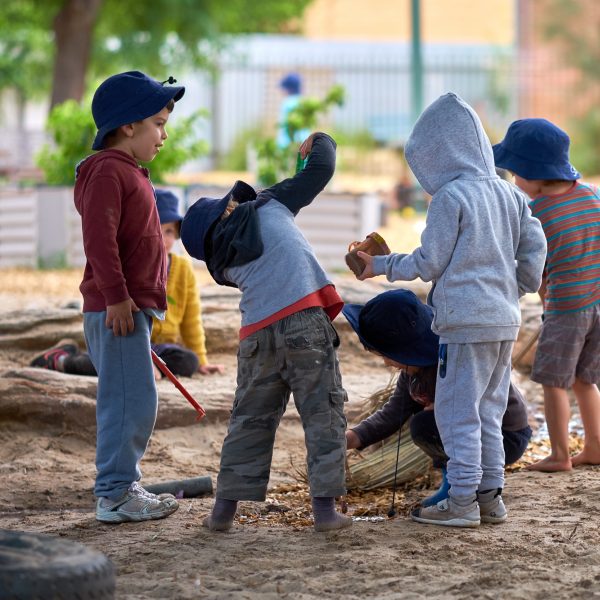 Close relationships are formed between families and their child's primary caregiver as a result of minimal transitioning of children during their time at Gowrie SA. From the time your child begins his or her time with us, there will be only one transition from our infant-toddler learning space to the kindergarten learning space. In integrated programs, we have found that children across the span of ages acquire knowledge and skills from one another. In particular, children learn about empathy and respect for each other, and bring a diverse range of ideas and learning to the group.
Early childhood teachers and educators collaborate to plan the curriculum provided at Gowrie SA across all programs, based on the Early Years Learning Framework. Our integrated programs offer families the unique opportunity to have siblings share the same room.
Children transition from our infant-toddler program to our integrated kindergarten program at around three years of age, remaining in a primary care relationship until school age. During their time in our kindergarten program, children will work with up to four early childhood degree qualified teachers and diploma qualified staff to develop the foundations upon which a good school transition can be achieved.