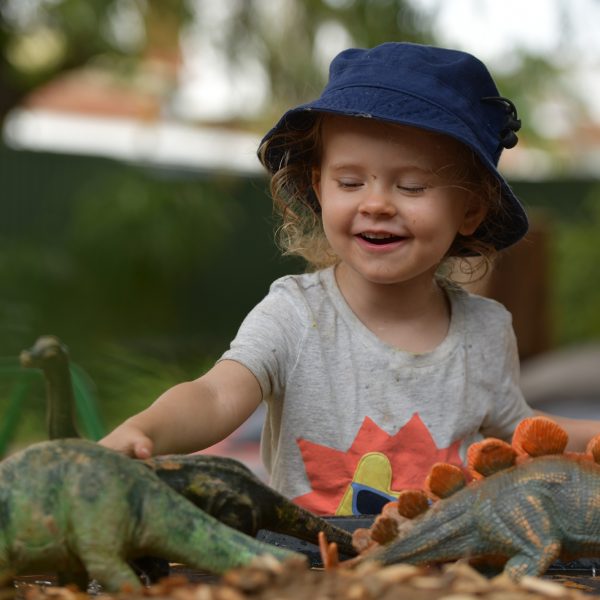 Why choose us?
Gowrie SA is a not for profit community based service. The integrated early childhood programs offered by us support children's development through inclusive, play-based individual and group learning opportunities in spacious outdoor environments and natural garden settings. We look to educational ideas and research to guide and broaden our programs. Some of the philosophies we adopt include attachment theory, primary caregiving, Circle of Security and Marte Meo, which we will be happy to discuss with you to gain a mutual understanding of how the various principles can benefit your child.
The educators in your child's room prioritise actively building a secure relationship and partnership with you and your child. It is essential that your child feels safe and supported in his or her exploration and discovery, and those individual interests within the group of learners are celebrated and developed to create meaningful learning opportunities.

It was one of the most significant choices we have made for our child, and having experienced his level of care, it's a choice that we couldn't be more confident about.
View our videos for more information about our programs
Our child has not only flourished in your company but you have taught us as parents how to recognise his needs and nurture his strengths. We now have more confidence to advocate for what he needs and our child is growing into a confident, articulate and caring young boy thanks to you.
Gowrie SA Fee Schedule available here

Our service is a DECD Affiliated kindergarten and can support your child's education and learning through our high quality program led by a degree qualified Early Childhood Teacher who uses the National Early Years Learning Framework.
Under the Universal Access to Early Childhood Education policy, every child has the right to a high quality early childhood education for 15 hours per week in the year before they begin school.

Thebarton Universal Access flyer can be accessed here
Underdale Universal Access flyer can be accessed here