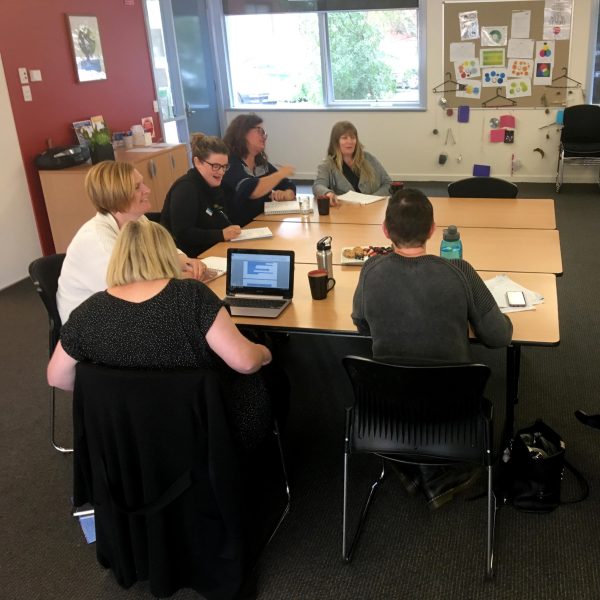 Gowrie SA can offer a range of customised professional development and support options for education and early childhood services in SA including long day care, family day care, outside school hours care, kindergarten/preschool, early years of school, in-home care, Aboriginal services, and occasional care. We also support professionals working in health, wellbeing and community services.
Our customised approaches support services to develop in-depth Professional Learning Plans at individual or service levels which achieve learning goals over time.
Every 6 months, we mail out a calendar to all South Australian services, offering a wide variety of professional learning sessions held at our programs in Thebarton and occasionally at other metropolitan locations. You can also view these events here.
Professional learning opportunities include:

Consultancy, support and mentoring

Facilitated staff meetings to build collaborative learning communities

Building capacity of leaders and educators to support ongoing learning
Rural workshops and services are available throughout SA.

Download the booklet Directory to a Dynamic Service containing further information about Gowrie SA's Professional Learning Consultancy services.
Remember: We can come to you...